Christmas Carols Coming Soon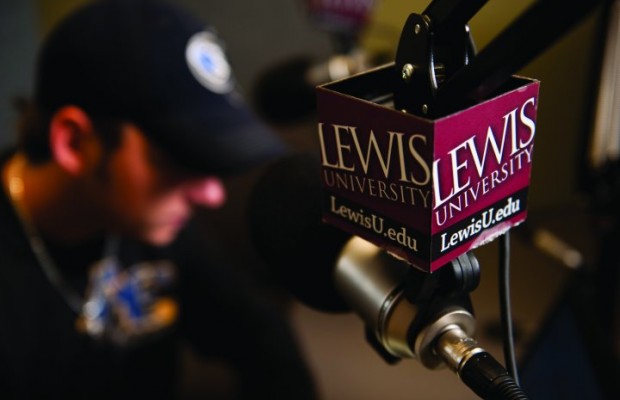 Photo from Lewis University Facebook page: WLRA plays the sounds of the season starting the day after Thanksgiving.
Lauren Grady, Assistant Tempo Editor
There's exactly 36 days until Christmas, and it's that time of year again for Lewis University's very own radio station, WLRA, to start playing Christmas carols. Presenting "Christmas Memories for You and Your Family," the station will be playing the sounds of the season from Thanksgiving through the second of the New Year.
Enjoy 24 hours of commercial-free Christmas music that's sure to put you in the Christmas spirit. A benefit broadcast for the United Way of Will County, WLRA will air brief messages every 15 minutes about United Way agencies in Will County in lieu of commercials at no cost to the United Way or the agencies. The United Way of Will County is a local, not-for-profit organization that raises money annually to support local human care services provided by local, not-for-profit agencies.
Some say that it's too early to play the sounds of the season, but Bobby Knapp, a sophomore mass communications major, cannot wait for WLRA to begin playing Christmas music.
"As soon as Thanksgiving is over, I say let the Christmas music begin!" said Knapp. "I say play as much Frank Sinatra, classic Christmas music as possible. I love that WLRA does this I think people really enjoy it and it puts them in the Christmas Spirit."
So tune in and listen to WLRA 88.1 FM, or watch the simulcast on Lewis Cable TV Channel 6. You can also listen online, as the Christmas tunes are streamed live at www.lewisu.edu/wlra/lewisradio.asx.