Chrissy Teigen shares struggle with postpartum depression
Kate O'Hagan, Tempo Editor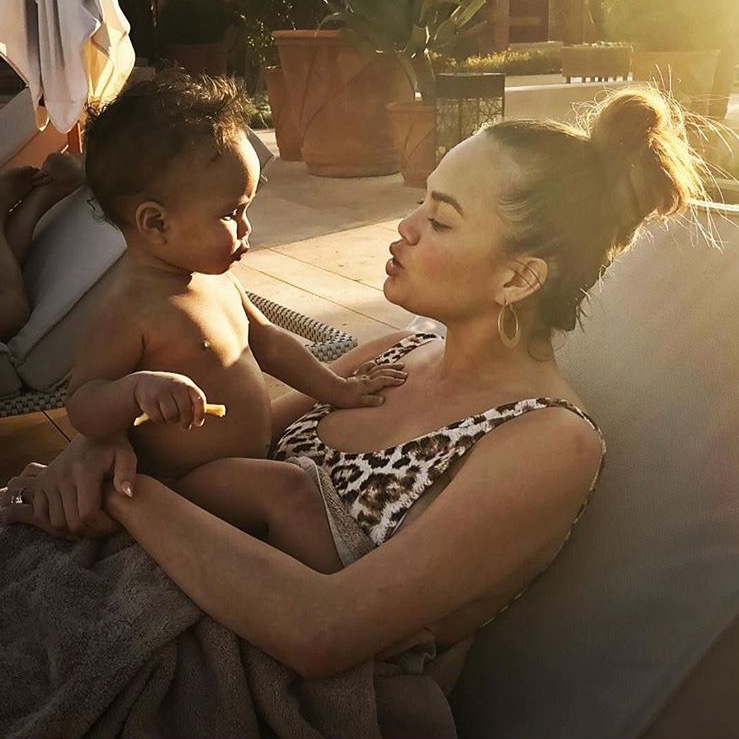 Photo courtesy of Instagram user Chrissy Teigen.
Chrissy Teigen and her daughter Luna share a moment.
Chrissy Teigen opened up in an essay in the April issue of Glamour Magazine about her struggles since giving birth.
After going back to work as host of "Lip Sync Battle," Teigen noticed something was off.
In an essay published in the magazine, the 31-year-old wrote about the shortcomings she noticed following the pregnancy of her daughter Luna.
Teigen just assumed she grew out of being the fun-loving, goofy person she once was, instead being short in conversation with people and then immediately bursting into tears.
"Getting out of bed to get to set on time was painful. My lower back throbbed; my shoulders — even my wrists — hurt. I didn't have an appetite. I would go two days without a bite of food, and you know how big of a deal food is for me," said Teigen.
She couldn't figure out why she was so unhappy.
It wasn't until her doctor's visit she realized that the mood swings, body pain, lack of appetite, wanting to stay in bed all day behavior were symptoms of postpartum depression and anxiety.
While Teigen is a model, author and TV host, she is most known for her oversharing on social media.
"I've been a chronic oversharer since birth," said Teigen. "So I decided I'd talk about something no one really knows about me, mainly because I just learned about it myself."
Teigen was hesitant to open up about her diagnosis at first.
"Postpartum does not discriminate. I couldn't control it and that's part of the reason it took me so long to speak up; I felt selfish, icky and weird saying aloud that I'm struggling. Sometimes I still do," said Teigen.
According to the Centers for Disease Control and Prevention, one in nine women are affected with PPD.
Despite her diagnosis, Teigen said, "John and I hope to give Luna a few siblings. Postpartum hasn't changed that."