Fashionably Speaking: Dressing with Hanna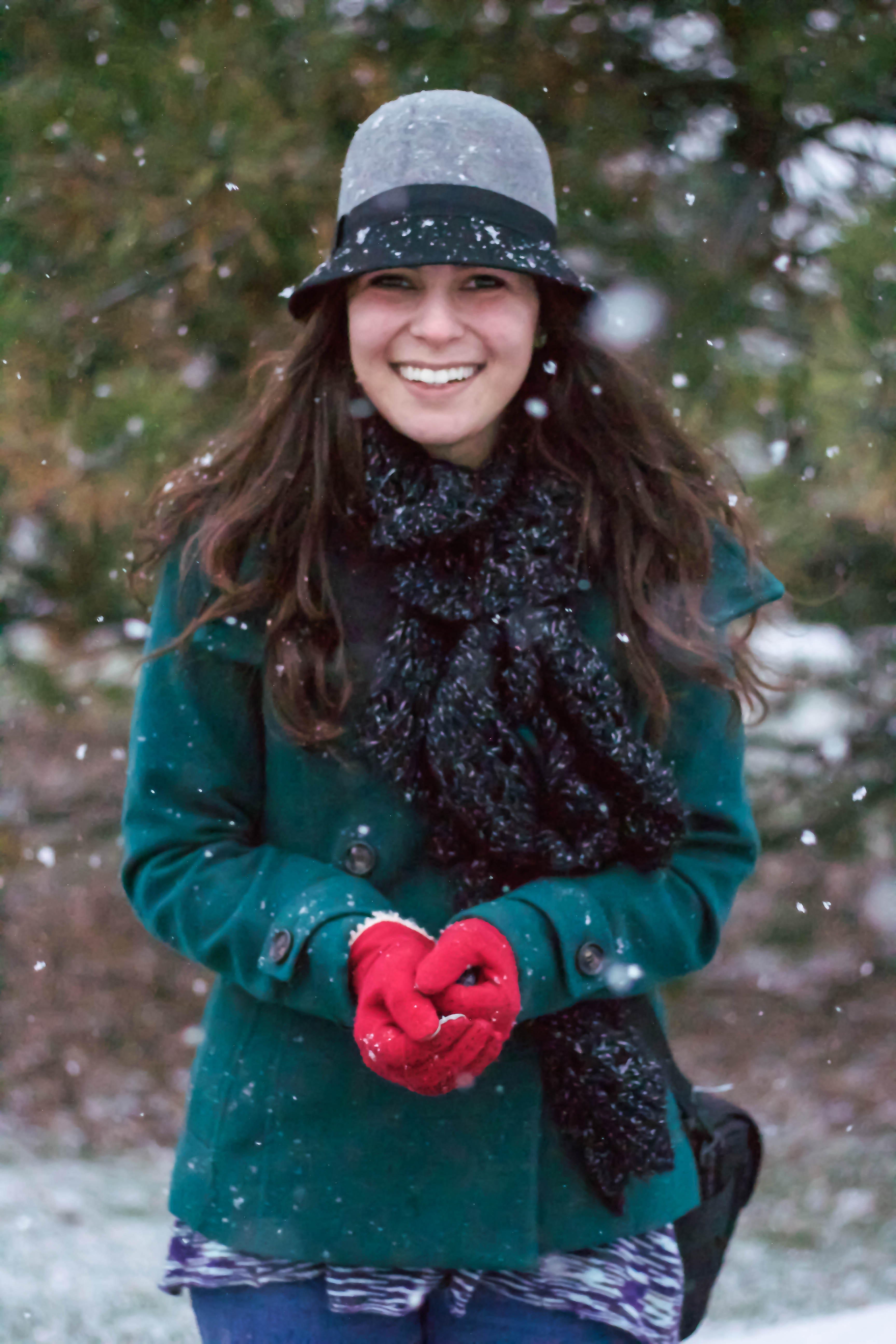 Photo provided Eric Hernandez: Winter is the prime time to make a fashion statement with a hat; you just have to find one that is right for you.
Hanna Frank, Contributor
It's finally that time where hats are no longer just for accessorizing; they are important,
necessary and crucial. Our ears thank us at this time of year, well, and also my big dresser drawer filled to the brim with 15 to 20-some-odd hats. OK, I'm a little obsessed. Multiple people in my life reference me as the "crazy hat lady." Lucky for me, my obsession is less noticed when it's below freezing and the snow is falling. All of a sudden, I just seem normal.
There are so many hats a girl can choose from, which may be why I'm starting to fill up a second dresser drawer. It's not just a question of knit or felt; there's shape, color, comfort and size to consider. Gee, when did hat shopping turn into an algebraic equation?
While we read a lot of different articles and fashion blogs on the best hat for our face shape, I have come to realize there's only one really important rule when it comes to investing in a hat, or 25, if you're me. You just have to feel good wearing it.
If fashion science states that a sequined oversized knit cap is your best hat, but you just feel like you're rocking a big fancy sock at the top of your head, don't buy it. Instead grab the one that makes you feel confident and makes you smile.
I don't believe those who say, "I can't pull off hats." Hogwash! Everyone can look good in a hat; the key is just finding your match. Shameful to admit, but I used to be a nonbeliever, mainly because I was too embarrassed to try on a hat in a store. I used to duck down in a corner to try a hat on in secret, but one day I overcame that fear and now I'm that annoying customer who walks around wearing a hat still with the tags attached before I've even paid for it. Ah, what a wonderful success.
I won't even get into how much I love seeing the look on someone's face when he or she finally finds that perfect hat. Would it be weird to make those moments into a scrapbook? Yeah, probably.
So I may put more faith in society's hat-wearing practice than what is realistic, but a girl who has more hats than she does underwear needs to justify her ways somehow. But either way, obsessed or of normal appreciation, the snow has fallen, and we can now see our breath in the air. So, it's time to buy a hat and start taking advantage of the need to stay warm, fashionably speaking!