1 Killed, 4 Injured in Texas Surgical Center Stabbing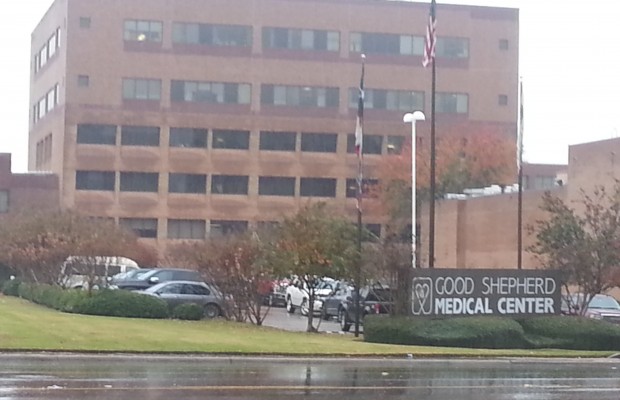 Embargoed to Tyler, Texas.
One Good Shepherd Medical Center employee has been killed and another is in critcal condition following a stabbing on Tuesday November 26th, 2013.
CNN Wire
A medical center employee was killed and four other people were injured in a stabbing at a surgical facility in eastern Texas Tuesday morning, officials said.
Police said they took a suspect into custody shortly after the stabbing, which happened at about 7 a.m. at the Good Shepherd Ambulatory Surgical Center in Longview, about 120 miles east of Dallas.
The names of the suspects and the victims weren't released, and Longview police declined to talk about a motive.
The injured survivors are an employee and three visitors, said Steve Altmiller, CEO and president of the Good Shepherd health system. One was in critical condition and the other three were in good condition Tuesday morning, he said.
Police said they weren't searching for anyone else. Further details about the attack weren't immediately released.
Altmiller said the health system would update reporters at a news conference Tuesday afternoon.
The surgical facility is across the street from the Good Shepherd Medical Center, which describes itself as a full service, 425-bed acute-care center.