Fashionably Speaking: Dressing with Hanna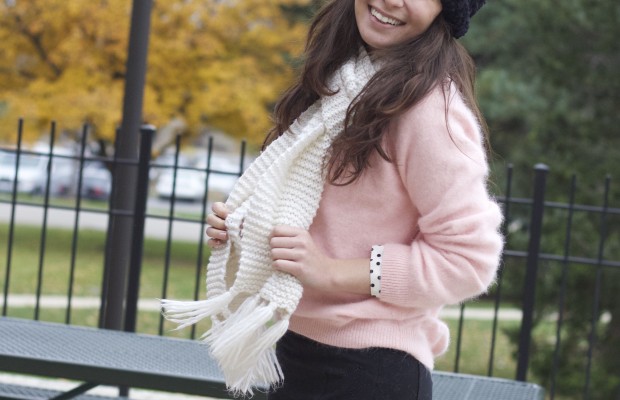 Photo provided by Eric Hernandez: We always what to stand out like we walked out of a magazine or right off the catwalk and what better way to do that with a pop of color in our wardrobe.
Hanna Frank, Contributor
I learned early on that the runways aren't always filled with common sense and good practice. Remember my mention of winter shorts and how ridiculous those were?  Well, there's another crazy trend gracing the runways this season − sleeveless jackets. Really? I thought that was just called a vest.
Anyway, I've learned that you have to pick and choose what you like from the runway. I mean most of the outfits on the catwalk, if worn in the real world, would get us laughed at, or fired from our jobs. However, it's a great place to get a clue into what we will see in the stores for the coming season, just in a more realistic form. Those triangle-shaped oversized jackets will probably transform into a cropped, relaxed-fit overcoat during its journey from the runaway to the sales rack.
Every season I like to just glance at the runway and take note of the trending colors and patterns. This year, my favorite winter trend off the runway is blush pink.
You may have noticed that I'm a retro-inspired girl and my heart melts for fashion from the `50s and `60s.  However, blush pink holds a special place in my melting heart. It looks great with other pastel colors, but it looks even better with black. How cute would a blush pink turtleneck look with a pair of skinny jeans and some black low heels? Gosh, Mary Tyler Moore would be so proud.
Last year, I bought this fuzzy blush pink sweater from H&M. When I tried it on it was actually a little itchy, but it was hanging next to a huge picture of Lana Del Ray wearing the very same sweater and she was all dressed up in `60s chic. How could I let a little itch get in the way of resembling such style? Now that blush pink is the color of the season, that sweater was a good investment, fashionably speaking!