5 Things to Know for Your New Day — Thursday, October 24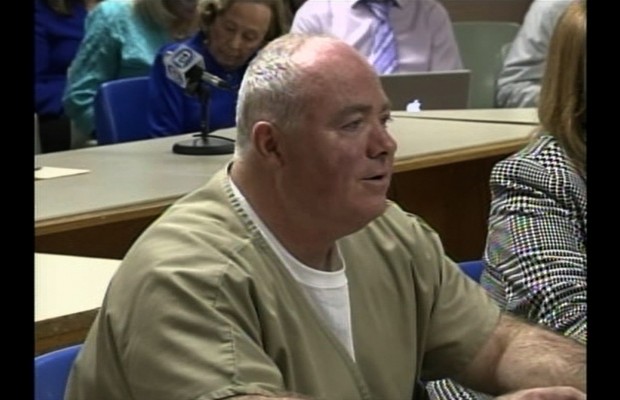 **Embargo: Hartford-New Haven, CT
A Connecticut judge has ordered a new trial for Michael Skakel, the nephew of Robert and Ethel Kennedy who was convicted of murder in 2002. Skakel was sentenced to 20 years to life in prison and has been fighting for years to overturn his conviction, but his past attempts at appeal have been denied. Skakel is accused in the 1975 killing of Martha Moxley in Greenwich, Connecticut.
Holly Yan. Chandler Friedman and Dorrine Mendoza, CNN Wire 
(CNN) — Yet another student is accused of killing a teacher, much of the country will get smacked with bitter weather, and a Kennedy relative gets his murder conviction overturned.
Welcome to the Thursday edition of "5 Things to Know for Your New Day."
1. TEACHER KILLED
It's happened again: A beloved math teacher is killed, allegedly by a student, for no obvious reason. This time, cops say 14-year-old Philip Chism beat 24-year-old Colleen Ritzer and then ditched her body in the woods behind their Massachusetts high school.
What did the boy do after Ritzer's death? According to one source, he went to the movies. Prosecutors intend to try Philip as an adult for murder.
All this as the country is still reeling from a school shooting Monday in Nevada, where authorities say a 12-year-old boy killed a math teacher and wounded two students before turning the gun on himself.
2. EARLY WINTER
Blame Canada: Time to grab the winter coats and snow shovels. The season's first deep freeze is on the way, thanks to a wave of cold air from Canada.
Snow and frigid weather will sweep into the Midwest and East Coast, just in time for the weekend. Folks in upstate New York near Lake Ontario might see up to a foot of snow dumped on their lawns.
And Southerners, you're not immune: The first hard freeze is expected to coat states from Missouri to the Carolinas with frost.
3. OBAMACARE HEARING
Let the finger-pointing begin: Contractors who helped create the afflicted HealthCare.gov website will be in the hot seat today. Expect them to blame each other and the government — but not themselves. They said they would in prepared testimony for the House Energy and Commerce Committee.
The Obamacare enrollment site descended into a technical abyss after it was launched on October 1. Even the nation's health chief said no one told the President about the problems until after the site went live.
4. KIDS AND GUNS
Two boys, two outcomes: Andy Lopez Cruz didn't even have a real gun on him. But the replica AK-47 he was carrying around on a California street was enough to make a sheriff's deputy shoot and kill him. Andy was 13.
Authorities said Andy was turning around when the barrel of the "assault rifle" rose up and turned toward the deputies. So one of them shot him.
In Washington state, a boy who brought a real gun (plus 400 rounds of ammo) to school had a different fate. The 11-year-old was booked into a juvenile detention facility and faces an attempted murder charge.
It's not clear what the boy was planning. But he didn't just have a gun and ammo — police said he also packed multiple knives.
5. MURDER CONVICTION OVERTURNED
A second chance: Remember Michael Skakel, that Kennedy relative who's been locked up over the death of a teen girl? Well, his conviction got overturned — and he might get a new trial.
The cousin of Robert F. Kennedy Jr. has been trying to clear his name since he was convicted of murder in 2002. He was accused of killing 15-year-old neighbor Martha Moxley with a golf club in 1975.
A Connecticut judge gave Skakel, 53, a chance for a fresh start Wednesday when he said the defense attorney in his first trial did a slipshod job. Kennedy called the move a "blessed event." But the girl's mom is convinced Skakel is the one who killed Martha. "I have not given up," Dorthy Moxley said. "If there is a new trial, I will be there."