What Happens After the 15 Seconds of Fame?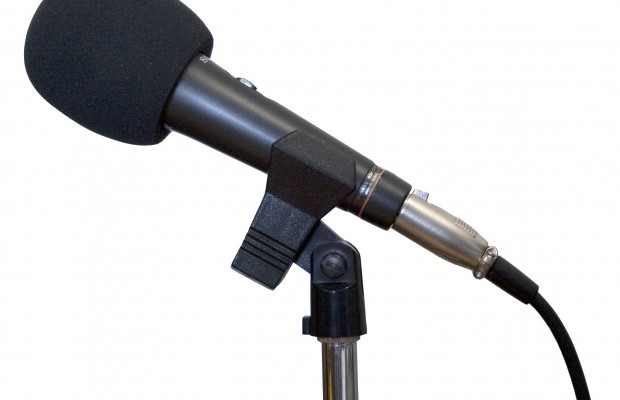 Image from Wikimedia Commons.
TV Talent Shows Create Stars
Lauren Barnes, Opinions Editor
TV talent shows have been around as long as I can remember, and we all know they are not going anywhere. Just as an example, "American Idol" is going to be starting their thirteenth season. They have been on the air for over 10 years now and are continuing to find new stars to break into the music industry left and right.
I know everyone is getting sick of judges being changed on all these shows along with the same process happening over and over, but the whole point is to bring America fresh, new vocal talent. I have to admit, I am not as hooked as I was when "American Idol" was the only singing competition out there, but that's beside the point.
In my household, we have, "X Factor," "The Voice," "American Idol" and "America's Got Talent" all on a timer so they will never be missed. Now, if none of these shows create stars, then I have to ask why my family, or the rest of America, continues to watch these popular competition shows?
America thrives on competition and the criticism that comes along with it. I know everyone out there loves to hate Simon Cowell for his tough love and sometimes-irrational way of thinking. That's what makes good television, and the stars he has created are making him a millionaire. I mean, have you heard of One Direction? Clearly he is a genius, and I am jealous, to say the least.
I will make my point right now, because I have learned that you don't have to win the whole competition in order to make a career. For those living under a rock, think Jennifer Hudson, Jordin Sparks, Daughtry, Fifth Harmony or Emblem3 …just to name a few.
TV talent shows are the perfect balance of entertainment and drama. Throughout the competition, fans watching fall in love with artists, and that is what makes each competitor a star. Not only do we fall in love with their voices, but we end up falling in love with their stories as well.
Take Carrie Underwood. Everyone loved and remembered her as the sweet, small town girl who worked on a farm, and her likeability and story made America fall even more in love with her.
I will continue to watch my beloved competition shows because I want to know who the fresh, new artists in my lifetime will be. I know everyone out there always wants to be the next big thing, and it seems that nowadays, all you need to do to obtain that dream is to audition for a television show. For any future competitors at Lewis University, stand out, and shine bright like a diamond!
TV Talent Shows Don't Do Crap
Ross Reed, News Editor
If my best friend told me she wanted to go on a talent show like "American Idol" or "X Factor, "I would say "Heifer! Don't you have something better to do with your time, like compete in the Honey Boo Boo pageants?" I say that because she has a far better chance of getting famous being a redneck diva than being in a sea of mediocre talent television.
Of all the winners of "American Idol," name one of those suckers (besides Kelly Clarkson and Carrie Underwood) who is still successful. Rueben Studdard had that one weak-ass song called "Sorry." I know that man is sorry because he ate all the ribs and coleslaw at the family BBQ. The elders didn't even get a bone, Rueben! Not one!
Taylor Hicks is just getting older and greyer. The man will be singing jingles for the Viagra commercials for most likely the rest of his life. Fantasia Barrino is a hot, ghetto mess who quit the Broadway production of "The Color Purple" due to emotional breakdowns. I'm guessing she was freaking out because Peaches couldn't put them ghetto behind burgundy finger waves in her hair.
Clay Aiken came out to America and disappeared. Where's your Grammy, Aiken? How many records did you sell?
Now, tell me someone who was successful after "X Factor" besides Leona Lewis or One Direction. Anyone? I hear crickets, and you know what that means…
Leona Lewis, I love your music, Boo, but where is your third album? I bet she's sitting down having tea and crumpets. Ain't thinking about us, is she?
And let's not get started with "America's Got Talent." First off, I will admit that Susan Boyle has a voice, but ain't nobody got time for that damn opera crap. I want to twerk when I go to the club, not dance ballet to a woman that's hundreds of years old.
I'll admit, these talent shows are entertaining, but that's only in the moment. Let's be real: I can watch a horrible audition on Idol, but I can be just as entertained by Scarlet (aka singing Precious) taking a tumble or that little heifer freaking out because she can't hit that Celine Dion note on YouTube.
The real issue is that someone truly gifted doesn't come around every fall when it's perfectly opportune for prime-time television. Real talent doesn't need a show to be discovered. And just because it worked for Kelly, Carrie and Leona doesn't mean these other heifers have the same caliber to be just as great.
We all know a perfect triple threat just doesn't appear casually.
Beyoncé worked her behind off and became one of the most fabulous divas to sing at the Superdome. I'm willing to wait for someone to be truly great, yet I tune in every fall and am greatly
disappointed.