Fashionably Speaking: Dressing with Hanna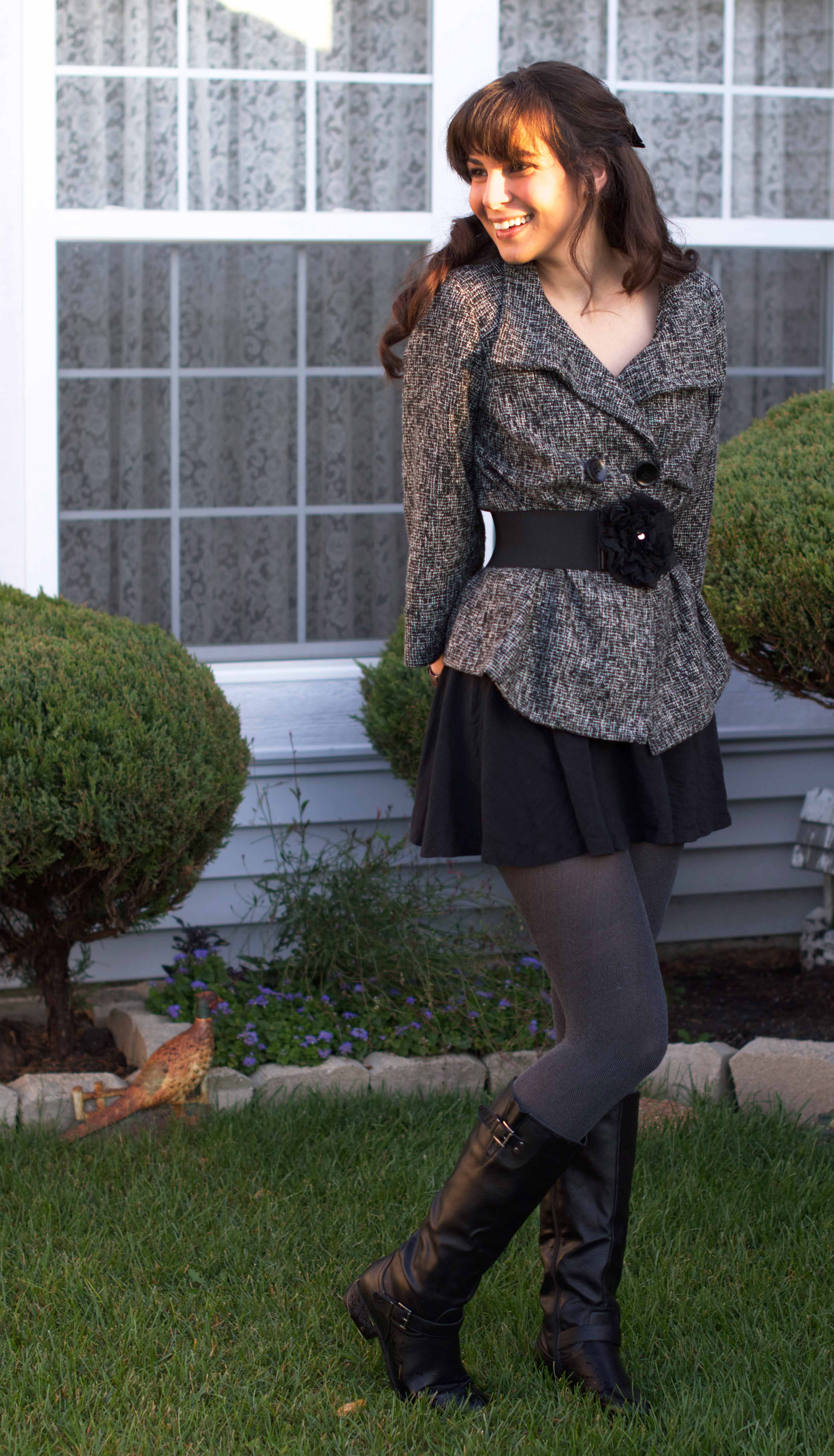 Photo by Eric Hernandez: Fall fashion is here so pile on those layers and accessories.
Hanna Frank, Contributor
It's finally feeling like fall, and we're all pulling out our oversized sweaters, buying hot chocolate in bulk and sitting outside to feel the crisp, cool air.
Beside all the seasonal traditions we look forward to, fall is the prime fashion season. It's that rare time when we can actually wear the outfits showcased in magazines that are usually weather inappropriate… well, at least for the Midwest. I mean, come on, winter shorts? Really?
However, during fall, we can wear skirts with sweaters and not freeze our toes off. The combination of a simple skater skirt and a cozy sweater is one of my favorite looks. I don't know if it's the touch of retro that's captured my heart or the comfort of the attire, but all around, it's a great look.
This fall is all about the classic patterns like argyle and plaid. When I heard that, I ran to my storage room and pulled out that houndstooth blazer my mom insisted I would want one day. I'm sure glad I only "tucked it away" instead of kindly offering it to my garbage man, which was my natural instinct.
So dig through the back of your mom's closet and find those classic patterns. Didn't find any and don't want to spend a ton of money on a fall wardrobe update? That's OK, because this is a style easily found at a thrift store, especially blazers and lightweight outerwear.
Now, all you need to do is match that classic pattern top with a skater skirt, tights and a pair of boots. Accessorize with a matching hat and scarf, and you have a complete, out-of-the-magazine, fall look.
According to the calendar, fall may be equal in length to it's three counterparts, but we all know too well that that crisp cool air quickly turns into an arctic breeze. So let's make the most of fall, fashionably speaking!