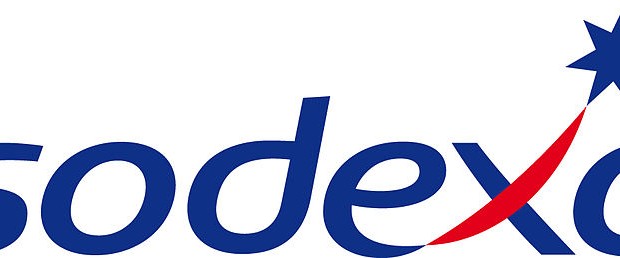 image from Wikimedia Commons.
Brent Sumner, Tempo Editor
Brian Neal, Sports Editor
While many students at Lewis University have a negative opinion about Sodexo and the school food, there is one student, Adan Amador, who is attempting to bridge the gap between his peers and the food providers.
Amador, a junior, majors in social media marketing with a minor in marketing. He is also the marketing intern for campus promotion and assists in the planning and implementation of special events, according to Juan Perez, general manager for Sodexo.
"I handle the social media pages. I post tweets, Facebook statuses and keep people updated with what's [happening] on campus," Amador said. "So if we're having an event, we post a week or two in advance so people can start seeing what's coming up pretty soon. As the week gets closer, we keep promoting and letting people know what's happening. That way, we have a better outcome of people showing up."
Part of Amador's social media activity also involves informing the university what is being served each day, reserving seats for events and trying to get more students to follow their pages. Amador collaborates with Perez, as well as Anthony DeRose, the marketing manager for Sodexo.
"My biggest challenge, as of right now, is to get everyone to like the Facebook and Twitter pages," Amador said. "That's my challenge; I want everyone to know what's [happening] on campus. Right now, we only have 180-something followers on Facebook, or ones that are hitting the 'like' button. My goal is to make sure the residents that live here like the page so they can be aware of what's going on."
Some of the tools Amador uses to entice interaction among the social media pages are holding joke contests, having secret word-of-the-day giveaways and distributing prizes. The joke contest is held every Friday; students are required to post a joke, and then are immediately entered into a drawing for a prize. As for the secret words-of-the-day, they can be found on the social media pages every Wednesday. When a student says the secret word to a cashier, they are able to receive a free item.
Amador says he loves his job, especially learning new skills from his bosses, and is happy with the flexibility offered through his scheduling.
"Student employees have flexibility in their schedules that often meet the needs of the work," Perez said. "They are able to work and do not need to travel off campus to do, so their work schedules are set around their class schedules. They also have an automatic connection to their job and customers because they know many of the students and staff that they are working with."
Anyone interested in applying for a position with Sodexo can go to the office located in Charlie's Place. Sodexo is always looking for new members, no matter what time of year.

You may also like...
Lewis University Weather

CNN Wire | April 23, 2014

Michigan's Ban On Affirmative Action Upheld By Supreme Court

CNN Wire | April 23, 2014
CNN Wire | April 23, 2014
Copyright © 2014 | The Lewis Flyer