SGB Members Caught Up in US Capitol Lockdown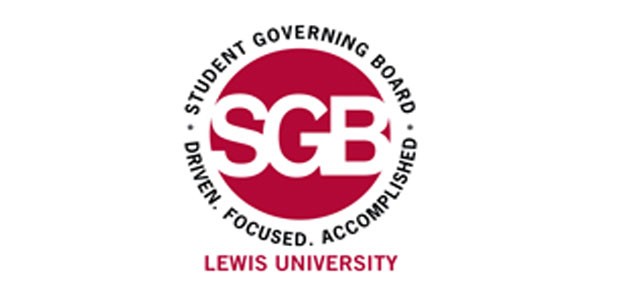 Alex Veeneman, Asst. News Editor
Members of the Lewis University Student Governing Board were included in a lockdown of the U.S. Capitol Oct. 3 after gunshots were reported.
SGB President Brittani Alston said in a telephone interview the entire executive board was in the gallery for the Senate watching the debate on ending the shutdown of the federal government when the Capitol went into lockdown.
"Today was the day to do sightseeing and we happened to be there during the session," Alston said. "We were able to move around the building."
Alston said the SGB adviser, Sean Fagan, and the whole board were safe and accounted for. She said they were not interviewed by police or security officials after departing the Capitol.
SGB executive board members were in nearby Bethesda, Md. for the American Student Government Association's annual conference.
Kristin Schumacher, Director of Student Development and Leadership, said the families of the members of the Executive Board were notified of their safety.
Schumacher added they were meeting with a legislative aide to Sen. Mark Kirk (R-Ill.) in the Hart Senate Building, near the site of the shooting.
"Their main purpose in going to Washington DC, was for a student government conference, and the chance to see the House and the Senate in progress," Schumacher said. "Ultimately their goal is to improve the quality of life on campus for students. This is a professional development opportunity for them to do that."
Alston said the board would continue to be at the conference, which concluded Oct. 6.
The lockdown occurred after shots were fired and reported at the U.S. Capitol before 2:30 p.m. EDT, when 34 year old Miriam Carey, a dental hygienist from Stamford, Conn., was shot by U.S. Capitol Police officers after a chase from The White House to the Capitol had ended, according to media reports.
Kim Dine, the chief of U.S. Capitol Police, said the woman also struck an officer in the process, according to a report from The New York Times.
The Capitol was on lockdown until 3 p.m. EDT, according to a report from NPR, and the House had returned to business at 3:32 p.m. EDT. Christina Mulka, a spokeswoman for Senator Dick Durbin (D-Ill.), said the Senate had adjourned but would resume normal business Oct. 4.
Carey died from the shooting, and her 1-year-old child is in protective custody, the NPR report added.
The injured Capitol Police officer was transported to MedStar Washington Hospital Center, the NPR report added. The Capitol Police officer was treated and released, according to a statement from the hospital made available to the media. A spokesperson for the U.S. Capitol Police did not respond to The Flyer's request for comment.
It is unclear of the motive for the shooting, but Dine said according to a report in the Washington Post that this was an isolated incident.