Adele says what we're all thinking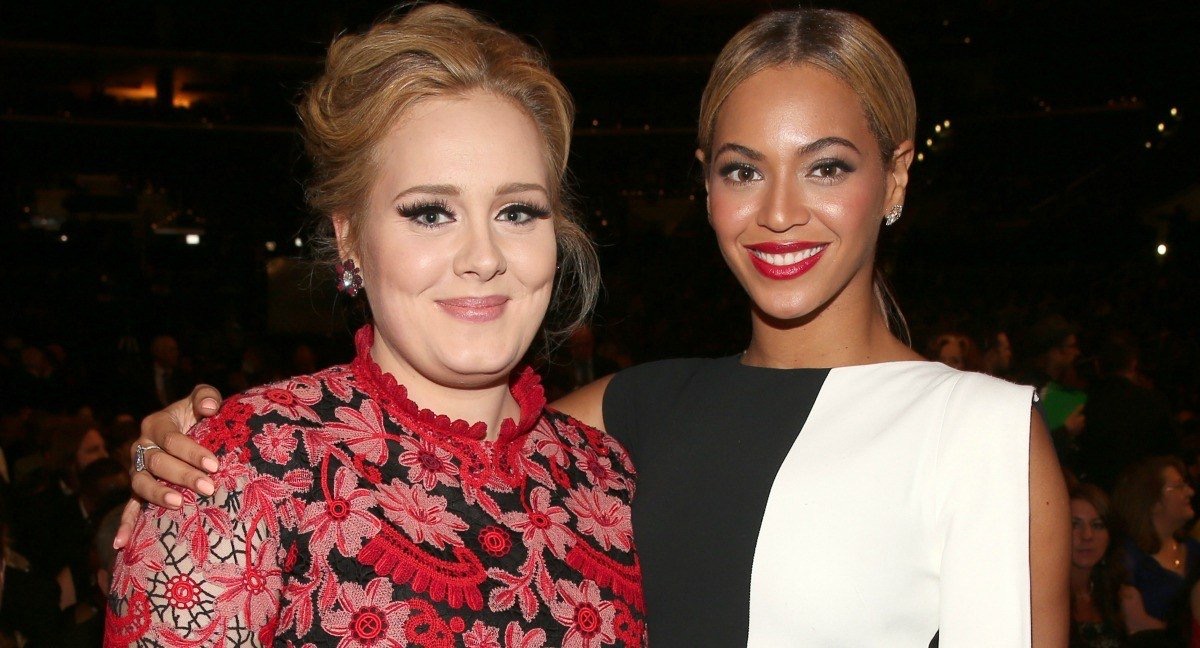 Photo courtesy of CNN.net
Adele and Beyonce's friendship goes back to the 2013 Grammy Awards.
Kate O'Hagan, Tempo Editor
Instead of simply accepting her Grammy for Album of the Year, Adele said what we're all thinking – the honor belongs to Beyonce.
History seems to repeat itself at award shows. When Adele started her so-called acceptance speech with saying "I can't possibly accept this award. And I'm very humbled and I'm very grateful and gracious. But my artist of my life is Beyoncé, and this album to me, the 'Lemonade' album, is just so monumental," she was basically pulling a Kanye on herself.
To "pull a Kanye" is, of course, referencing the times the rapper Kanye West has stormed award stages to defend the pop-star.
The most famous incident being the 2009 MTV Video Music Awards where Kanye stormed the stage to voice his outcry that Beyonce should've won for music video of the year with her hit song "Single Ladies" over Taylor Swift's "Love Story."
Not only that, but two years ago on the Grammy stage, Kanye commented on Beck's acceptance speech for Album of the Year, declaring that Beck should "respect artistry" and give his award to the one and only Queen B.
It could be that Adele was trying to get ahead of Kanye's wrath, but it's safe to say she just really loves Beyonce.
During the Grammy press conference, Adele recounted the memory of hearing Beyonce's voice for the first time and how her life was changed.
"I remember how I felt hearing her voice. I fell in love immediately with her. The way I felt when I first heard 'No No No' was exactly the same as when I first heard 'Lemonade' last year," said Adele.
Fans across the world can resonate with Adele's admiration of Beyonce's many years of talent, sharing a special bond in loving Beyonce's music and cherishing her legacy of artistry for almost two decades.
"I was completely rooting for her, I voted for her. I felt like it was her time to win," said Adele at the press conference. "What the f*** does she have to do to win album of the year?"
Beyonce didn't go home empty-handed at the 2017 Grammy Awards. She took home best music video for "Formation" and as well as best urban contemporary album for "Lemonade."
But that wasn't enough for most fans, including Adele. In a moment that was intended for her, Adele went as far as to break her award for Album of the Year in half to share with the "Lemonade" singer.
While both albums were obviously well received, most of us are with Adele and ask what does Beyonce have to do to win Alum of the Year.